Before considering putting time and money into optimizing your conversion rate it's important to check how your company is benchmarking relative to other businesses in your industry. This will help you understand the potential impact CRO can have and if it is worth investing in CRO. The chart below shows the average 2022 conversions in retail eCommerce industries: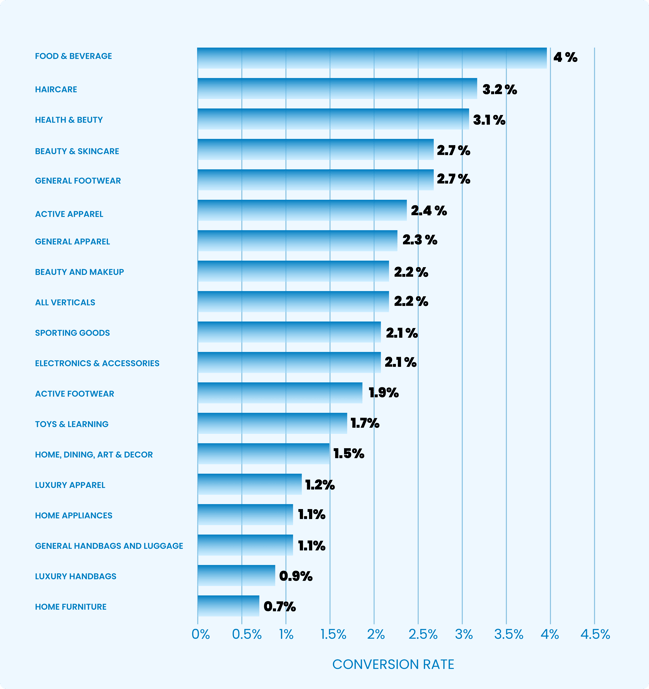 Source: Statista

The variation in conversion rates is based on several factors - like the nature of the product, high/low consideration, and competition within the industry. For instance, the lowest-converting websites are those that deal with more expensive, high-consideration purchases, such as luxury goods and bedding. Conversely, Food & Beverage is on the higher end due to it being a low-consideration purchase that's typically made out of necessity.

We point this out because most marketers will set their KPIs based on individual industry benchmarks - not just eCommerce average. If they are on the higher-end of their industry average but seemingly low overall, it's not cause for concern. Alternatively if they are on the lower-end, there are many steps that can be taken to mitigate this.
Calculating your conversion rate: