When we talk about optimizing your conversion rate, we mean enhancing certain elements of your site to achieve higher conversions. Higher conversions mean increased profitability, new customer acquisition, and overall business growth. If you've audited your metrics and found your conversion rate is relatively low, the good news is there are strategies that help address this.
General site optimization
These are smaller changes you can make to your site that would generally enhance the visitor experience. Odds are you've worked on this pretty heavily when first developing your site, but as eCommerce evolves it's important to revisit these from time to time.

Site speed: Measuring your site/page load speed is crucial when it comes to keeping shoppers on your website. A 1-second delay alone can result in a 7% reduction in conversions. Check your page speed here.

Browser-friendly: Conversions are more likely to occur on desktop vs. on mobile, but not all browsers are built the same. Make sure your site loads up properly everywhere and address any browser-specific issues if they arrive. Check your site on all common browsers to ensure it renders correctly and QA in each browser to ensure checkout works on all.

Mobile-friendly: Some customers will be coming in via mobile or tablet. If they have a hard time navigating the site on their device, odds are they won't stick around long enough to convert.

UX design: There's many UX fundamentals to nail down to optimize the onsite experience. These can include symbols, imagery, language, and tone. This may take some time, but perfecting these elements will have a substantial impact on your conversions. It's worth going down this checklist and applying changes accordingly.
Checkout funnel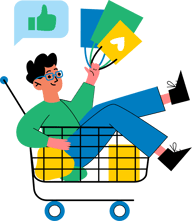 A lengthy checkout process can negatively impact your sales and increase the likelihood of abandoned carts. If there are a lot of steps between "Add to Cart" and "Complete Purchase", you create more friction and risk losing a customer at each stage. As many as 26% of shoppers will abandon their cart if the checkout process is too long or complicated.
Capture these shoppers by optimizing your checkout experience and making it as easy as possible to convert. Merchants like Amazon have added a one-click "Buy it Now" button that allows shoppers to instantly checkout. Alternatively, you can get an integration like Shop Pay where customers can save their shipping, billing, and credit card information and securely checkout with the click of a button.
In a nutshell, you want a quick and seamless checkout funnel that has the following characteristics: streamlined, few form fields, and tools that make it even easier like ShopPay or 1-click.
A/B Testing
You likely already use A/B testing in other parts of your marketing/sales campaigns. Think of it as running market research to assess which one of two (or more) outcomes yields the best results for your site.

Not sure where to begin? There's hundreds of things you can change on your site but a good place to start would be headlines, copy, colors, design placements/layout, calls-to-action, and media.
A/B Testing Best Practice: while there's a lot of components that can be tested, make sure you're only changing one specific variable at a time. That way any changes in conversions can actually be attributed to a particular reason; there's no guesswork or room for error. Make sure you have enough data to make a judgement, if you don't have enough data you can end up making costly changes based on incorrect data.
Try Before You Buy (TBYB)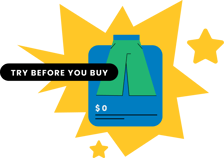 TBYB optimizes conversions by serving as a strong customer acquisition tool that makes it easy for shoppers to want to checkout. The software involves allowing the visitor to try the items at-home and risk-free, without having to pay for it upfront. It essentially replicates the in-store shopping experience, and merchants have seen a lot of success when leveraging it as a conversion tool.

The reason behind TBYB's success is because it eliminates the usual friction a shopper experiences when browsing online. When given the confidence to try something at home with no upfront commitment, it removes barriers customers are usually faced with online. Blackcart-powered merchants typically see a double digit conversion rate increase, and an increase in several other metrics like ROAS and Average Order Value.

You can check out this case study from bedding company Dormeo to see how they were able to leverage Try Before You Buy to improve their purchase conversions in one of the lowest-converting categories: mattresses.
Leveraging retargeting
Retargeting is a strong tool if you want to recover a lost conversion that left your website. It involves re-engaging these visitors whether it be through an ad, a social campaign, or an email. The objective is to get back on their radar and entice them to reconsider your offer. After all, the customers most likely to purchase from you are those who are already familiar with your brand and items.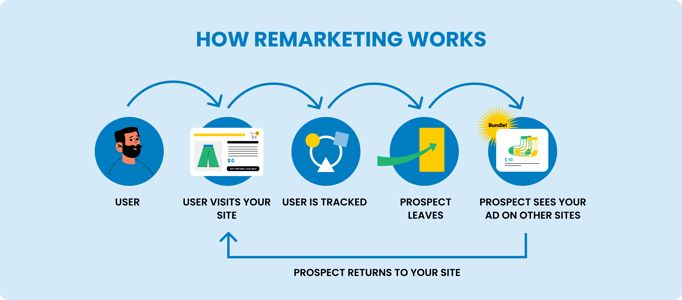 Getting started with retargeting is straightforward. However you set up your campaigns, make sure to not overdo the impressions to the point where your customers become blind to your ads. Get in front of them just enough to stay top of mind.