Discounting is a tried-and-true way of increasing your eCommerce sales. After all - who doesn't love a good coupon code? Unfortunately, running frequent discounts can drain your margins and have a substantial impact on your profits over time. Plus, it has the potential to tarnish your brand, especially when looking at it from a perceived value perspective.
While discounting can increase checkout conversions, there are other alternatives that have a lower impact on your profit and brand. Consider the following 10 solutions next time you want to increase online sales without running a discount.
---
1. OFFER FREE SHIPPING.
A shipping fee is the last thing your shoppers want to see when checking out. In fact, 49% of customers will abandon their cart altogether because of the extra cost. While the recent uptake of free shipping can be attributed to a few factors, Amazon ultimately had the most profound impact on the industry. The marketplace set an expectation and free shipping is no longer viewed as a nice-to-have, but rather as a standard.
Many brands will apply a threshold - "spend $x and earn free shipping" - to capture their shipping-averse customers while still driving sales. This way, shoppers increase their average order value (AOV) because they'd rather spend money on meeting this threshold than on an additional shipping fee.
---
2. OFFER FREE RETURNS.
There's a lot of risk and uncertainty associated with online shopping - usually around the sizing, quality, fit, or look of an item. Many merchants charge a return fee in the event a shopper ships an item back - adding additional friction to the customer journey. Shoppers with low-risk tolerance will typically abandon their entire order if they decide they don't want to take the chance.
The surefire way to avoid this is to offer free returns; or at the very least, allow your shoppers to return an online order in-store (if you utilize brick-and-mortar). Offering free returns conveys confidence in your product and removes unnecessary friction at checkout. But in case you're still not convinced, check out this article that states customers spend up to 357% more at online stores that offer free returns.
---
3. BUILD A LOYALTY PROGRAM.
A loyalty program is a great way to attract new customers and retain your existing ones. The goal is to incentivize shoppers to make purchases with the promise that they'll receive a reward in some form or another. Starbucks' loyalty program is among the most effective in the world - customers can rack up points ("stars") on the mobile app and redeem them for different perks. The reason why their rewards program is so lucrative is because they reward customers at each level, make it very easy to save and redeem, and they stimulate future purchases with their stars system.
Implementing a loyalty program not only builds long-term customer relationships, but it can also help drive online conversions and total spend. If you're starting from square one, check out this Hubspot resource on building an effective rewards program.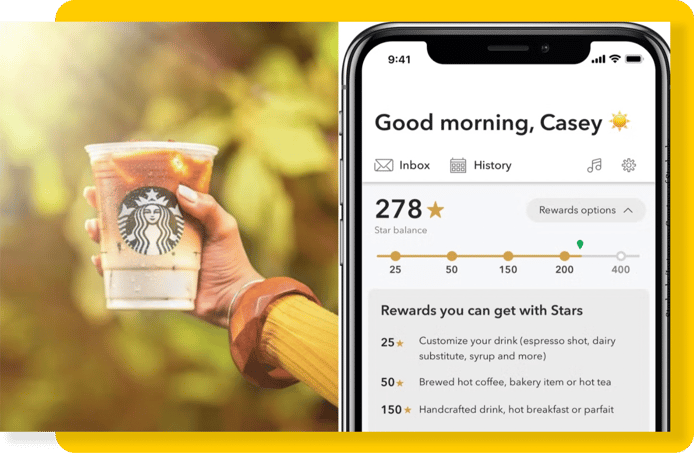 ---
4. CREATE URGENCY.
Nothing screams "Act Now" quite like a low stock alert. Don't wait around for your shoppers to convert - use scarcity messaging to create urgency and get them across the finish line. Many retailers take it a step further by leveraging cross-channel strategies to make sure a customer knows there's low inventory. Email, SMS, or a checkout label can all help drive home the message and get a shopper to convert.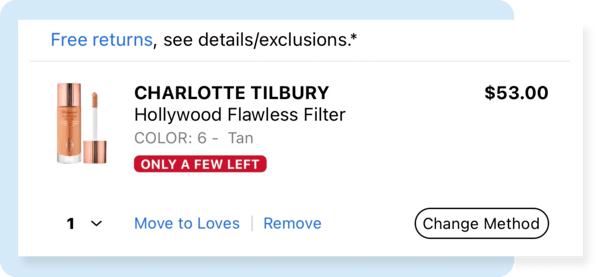 You can configure your online store to display when inventory is low for a particular item (i.e. "Hurry! Only 5 Left"). Or if they close out of the browser, consider retargeting them with an email or text stating that the item they've been eyeing is nearly out of stock.
---
5. SHOWCASE REVIEWS.
Increase trust and confidence in your brand by featuring customer reviews under your products. Reviews build social proof among shoppers, especially if they are trying your items for the first time and have hesitations. Your customers can look to reviews to assess the quality of your products, decide which size to get, or to ensure your brand is trustworthy.
If you don't already have customer reviews, you can install a review platform that makes it easy to collect and share them with little maintenance on your part. These tools are specifically built for eCommerce stores and will help you leverage reviews to get checkout conversions.
---
6. TRY BEFORE YOU BUY (TBYB).
Installing Try Before You Buy software can help eliminate the need for discount codes altogether. In fact, this merchant found that Blackcart's TBYB software reduced discount code use by 13.5%. It allows your shoppers to try something on at home with no upfront payment; they only get charged at the end of their trial period for the items they keep.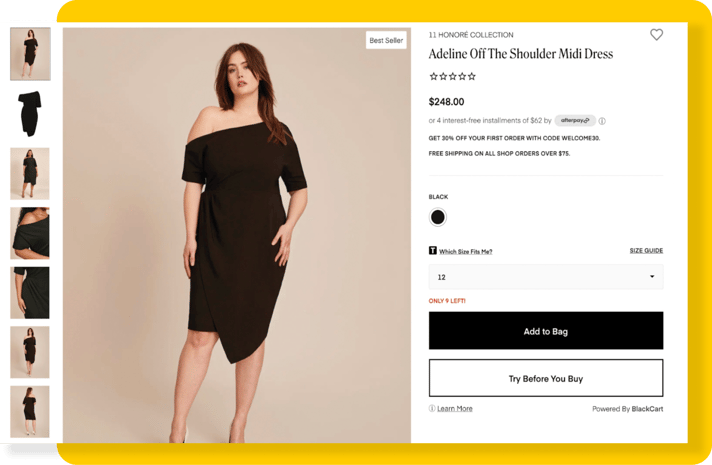 TBYB eliminates friction your shoppers may experience in their customer journey - especially if they have reservations about the sizing, fit, or quality of an item. It encourages them to shop smarter because they only keep and pay for the items they absolutely love. Ultimately, TBYB helps increase not just your checkout conversions but also your AOV and net sales.
---
7. STREAMLINE THE PURCHASE PROCESS.
A lengthy checkout process can negatively impact your sales and increase the likelihood of abandoned carts. If there are a lot of steps between "Add to Cart" and "Complete Purchase", you create more points of friction and risk losing a customer at each stage. As many as 26% of shoppers will abandon their cart if the checkout process is too long or complicated.
Capture these shoppers by optimizing your checkout experience and making it as easy as possible to convert. Many merchants like Amazon have added a one-click "Buy it Now" button that allows shoppers to instantly checkout. Alternatively, you can get an integration like Shop Pay where customers can save their shipping, billing, and credit card information and securely checkout with the click of a button.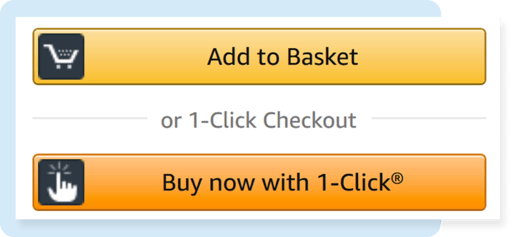 ---
Instead of running a promo, consider other alternatives that are still related to "exclusive" offers. This can include a first look at new releases, limited edition launches, or access to invite-only online events. The goal is to elicit a feeling of exclusivity and urgency that encourages your shoppers to take action.
Women's clothing company Revolve has pretty much perfected the craft - leveraging influencer marketing and exclusivity messaging to boost sales while keeping discounts to a minimum. Shoppers will often get e-vites to upcoming launches and influencer collections. While these are usually sent to a large mailing list, customers take part because of how special the campaign makes them feel. Influencer collaborations in particular help you connect with a wide audience that is highly likely to convert.
---
9. BUNDLE OFFERS.
Ever in the middle of checkout and suddenly see a "Frequently Bought Together" prompt? These are product bundles and they are a great way to upsell items that are closely related. For instance if you're buying a new phone, you can cross-sell a phone case or similar accessory. The goal is to increase your AOV and encourage shoppers to add more items to their carts.
You can download a plugin that will allow you to easily cross-sell related products. Once you configure it, it will recommend similar items to your shoppers with little to no disruptions to their customer experience.
---
10. FUTURE COUPONS.
Finally, if you're looking for a quick fix that will get your customers to convert fast, you can consider running a future coupon promotion - "Spend $x today and earn 10% off your future purchase". This helps push conversions pretty quickly for shoppers who have items in their cart but haven't yet checked out, and the threshold helps increase AOV.
While discounting is used later on, the reality is many shoppers at that stage have either already purchased what they need, or have forgotten about their discount code altogether. That's why we recommend this on a quick-fix basis and not as a recurring promotion.
…
Discounting may seem like the best approach to quickly get conversions, but there are other ways to help your shoppers checkout. Request a free demo with a Blackcart team member to see how we can help your eCommerce store integrate Try Before You Buy and eliminate the need for discount codes.