We just listed some tried-and-tested strategies for CRO, but it also helps to uncover what part of your eCom site could be leading to poor conversions. We kept it simple with some action items you can complete in a matter of minutes.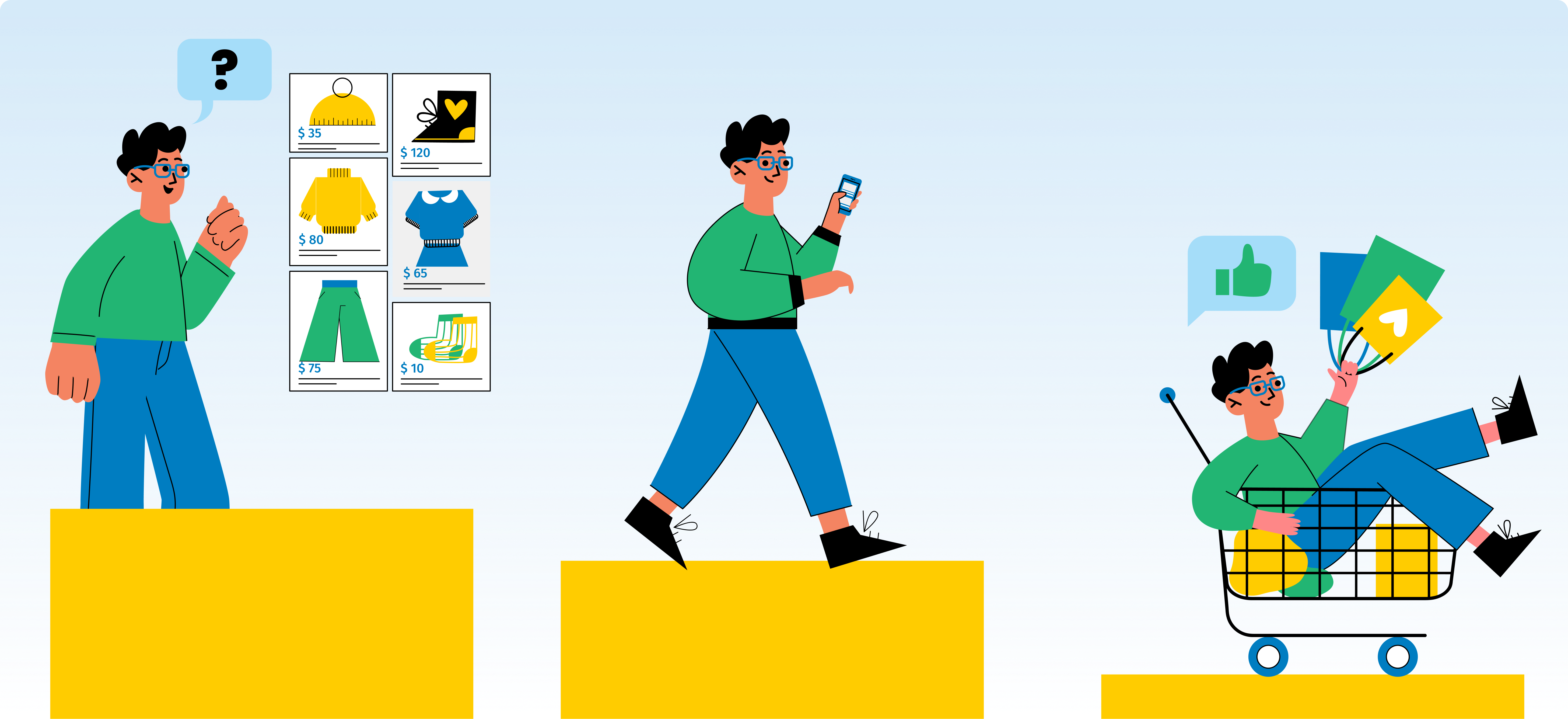 Checkout funnel
Your checkout process should be as painless as possible. Too many form fields or steps between "Add to Cart" and "Pay Now" increases your risk of losing customers throughout the journey. In fact, every additional step can results in 10% of visitors lost.
Saving a customer's checkout info for faster checkout next time is great for repeat-customers, but it's important to optimize for first-timers as well. In addition to lessening form fields and streamlining the process, many merchants use tools such as ShopPay, which saves the customer's shipping and billing information across all partner websites; shoppers can checkout in just one click.
Trustworthiness
Testimonials and referrals will be your best friend. While repeat customers are extremely valuable, you also want to capitalize on new customers. Odds are, these new customers don't have a clear conception of your brand, how your items may fit, or whether or not they even trust you at this stage.
Leverage customer reviews or a referral program to build social proof. Visitors will be better able to vet the site, get sizing recommendations, or even see your products on real-life customers.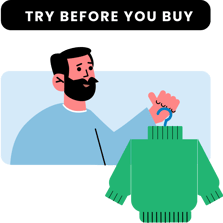 Try Before You Buy - the software mentioned earlier - is also a tool commonly used by merchants to build trust. This is especially useful for merchants who don't utilize reviews or who haven't built that customer base yet. Nothing communicates trust and confidence quite like letting shoppers checkout with no upfront commitment.


Unexpected fees
This applies when a shopper is ready to checkout and is suddenly halted due to unexpected fees. As many as 60% of shoppers will abandon their cart due to surprise fees towards the end of the checkout process.
This is usually unexpected shipping, global duties, or currency conversions. This is also the main reason the most successful merchants have started added a "Are you in the right country" popup when they notice a user is on the wrong website for their country. This provides more clarity upfront on how much an item will cost in the visitor's currency, as well as mitigate lost sales from surprise shipping and duties costs.
---
Regardless of your business objectives, optimizing for purchase conversions is one of the most important steps you can take to see improvements to your bottom line. Various strategies like site retargeting, A/B testing, and Try Before You Buy can help you capture more conversions and boost your company's profitability.
Want to talk to a Blackcart team member about increasing your conversion rate with the help of Try Before You Buy? Get in touch with us here.